The Half Circle L Ranch near Immokalee, Florida is a well know, ten-thousand acre property situated between Collier and Hendry Counties.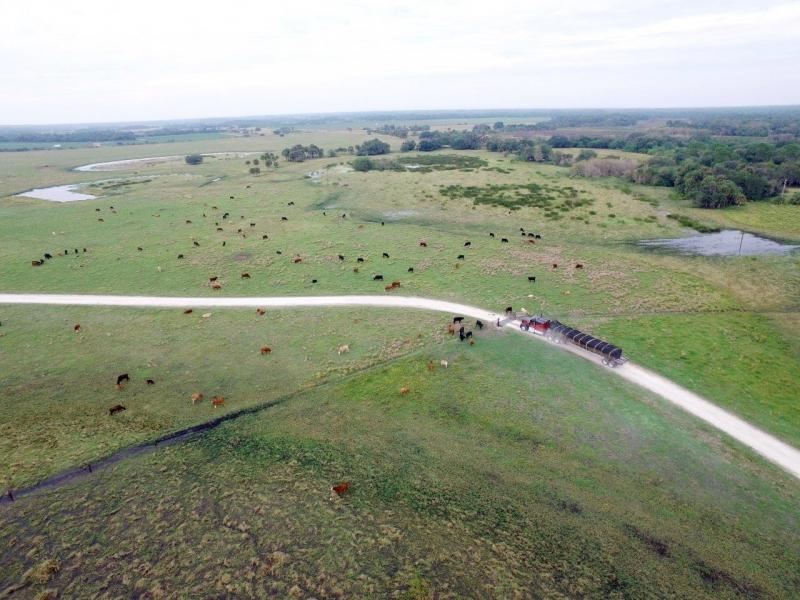 The landowners have wanted to sell the wild, non-agricultural parcels for wetlands or conservation banking purposes.  Why?  Because the conservation easement required by mitigation banking would ensure preservation of the wild parcels that have become so valuable in south Florida over the past half century.
But modeling a ten thousand acre property for mitigation banking presents a problem.  There are so many options, so many opportunities, how could the landowners position the parcels in an optimum way?
EASI was called to the project and quickly put to the task.  Could EASI's trusted Project Workbook Performance Table make good sense of the many business options and opportunities present at this large property?  Could the Performance Table help the landowner model various land use choices so as to prioritize investments, development costs and potential long term mitigation credit revenues?
The answer was figure out how to model — at the same time — six separate but interdependent mitigation bank development scenarios.  This was no small feat given the many variables at play for so large a property.  It made for a large, seemingly complex Excel table as illustrated below.  But after an hour-long webinar the landowners were able to understand the structure of the table and how the key variables worked together.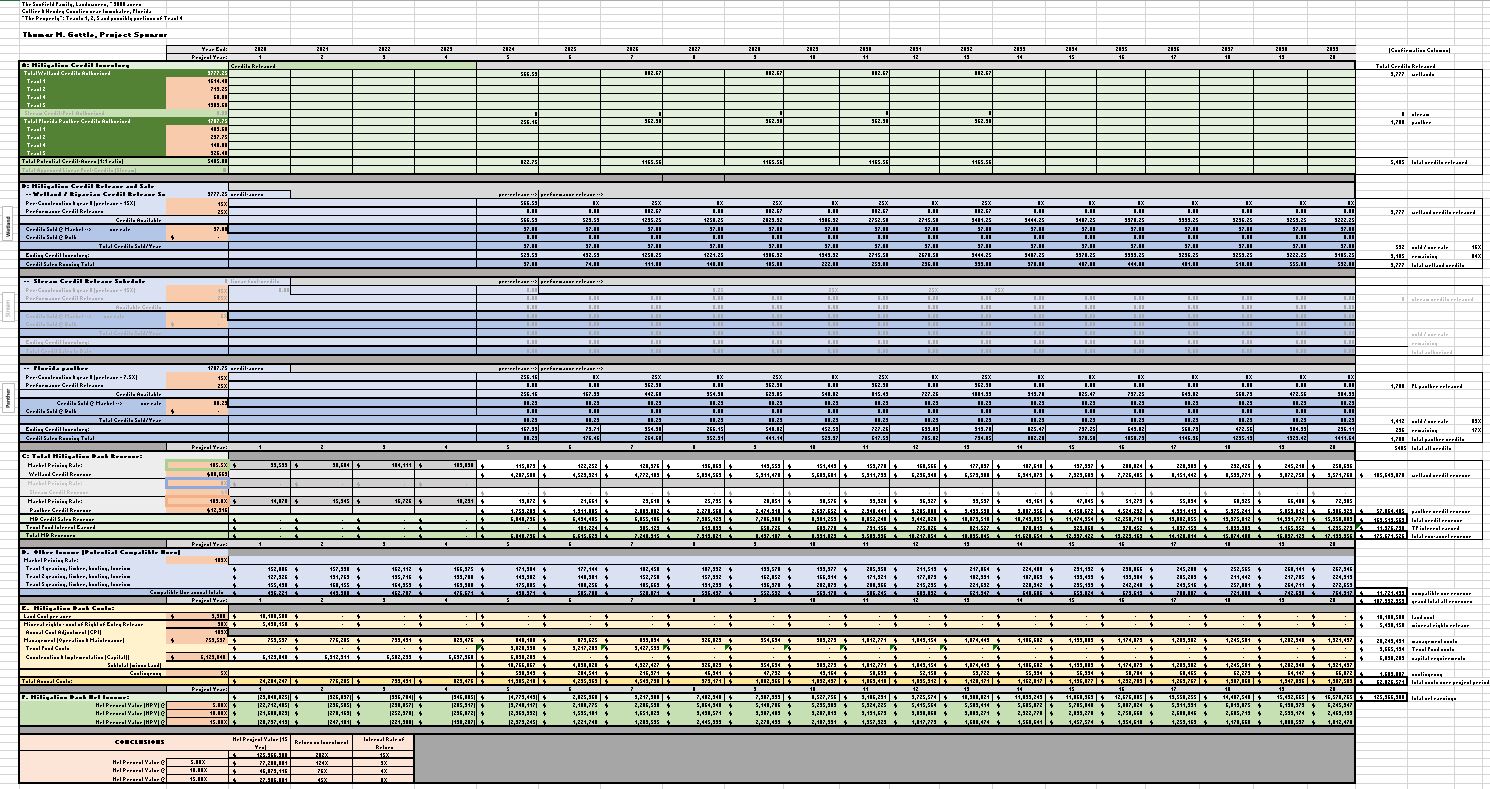 At the end of the Workbook, the Performance Table clearly ranked the choices that were in front of the landowner as shown in the summary table below.

Project managers were able to show that Tract 2 was the best performing parcel out of the six choices being modeled.  Tract 1 was the second-best performer, but Tracts 1 and 2 together did not pan out as a good development option.  This was because the project as a whole was constrained by the number of credits that could be sold in a typical year; regional mitigation credit demand seemed to be capped by various factors.
For more information about the mitigation bank development Project Workbook or Performance Table, contact EASI at 415-706-6154 or info@easillc.com.