UPDATE:  See EASI's 2017 Landowner Value Slide Deck located here.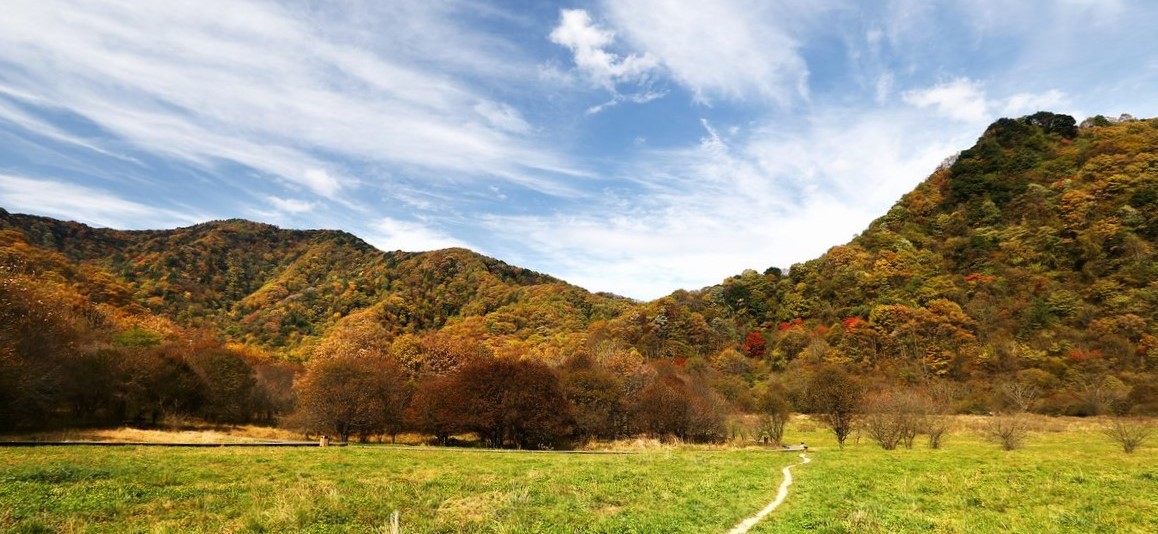 Ecological assets (abbreviated eco-assets) offer landowners an opportunity to generate new revenue, increase property value or reduce environmental compliance costs linked to degraded properties. Eco-assets can be earned by protecting, enhancing, restoring or creation (PERCing) locally important ecosystem services.  Eco-assets can also be earned via protection of habitat features, enhanced forest and soil carbon sequestration, aquifer recharge or other sustainable property management practices (such as application of biochar on agricultural fields or grasslands). Compatible use provisions enable landowners to continue many existing land management practices while designating high quality acres for long term protection via conservation easements.
Development and sale of mitigation credits offers opportunities to earn revenue that can add to the business bottom line or help offset operating costs. Sale prices for mitigation credits have compared favorably against more traditional commodities such as corn, cattle and even gold.
EASI works with property owners to develop ecological assets — drawing on our Area Hot Spot Analysis, our Mitigation Banking Site Selection Framework, or our four-part Mitigation Bank Development Methodology shown below.
The four basic steps (and action items) leading to a successful mitigation bank include: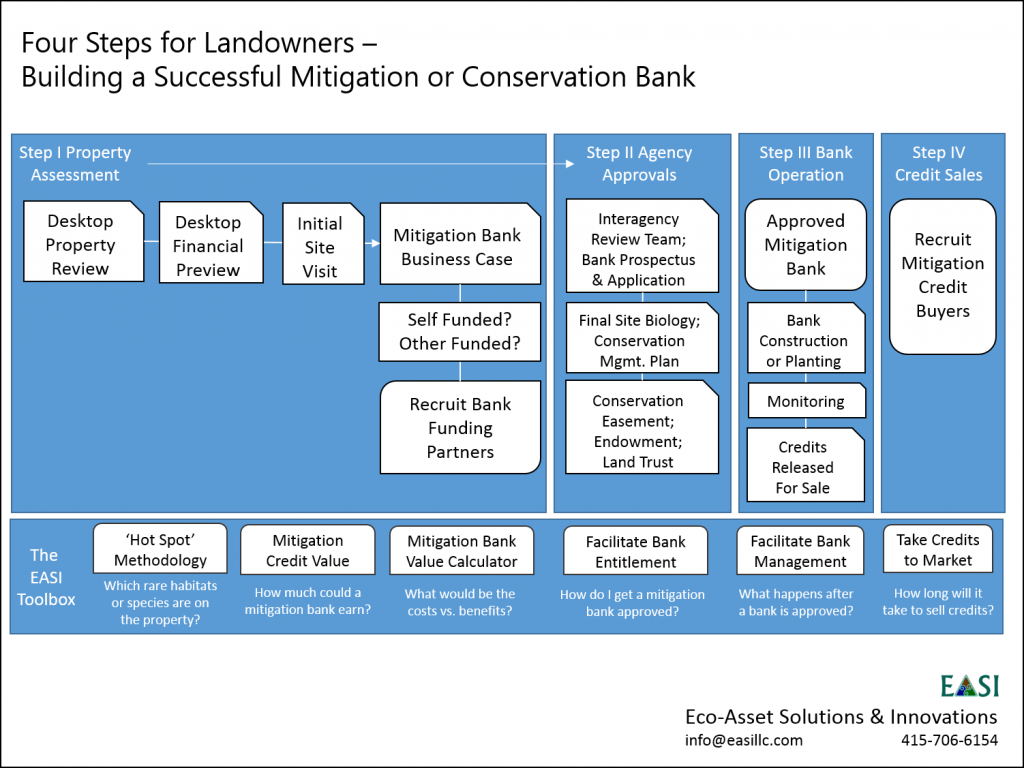 EASI has the experience and know how to help you all along the way — including our specialized ability to accurately forecast potential earnings from future mitigation credit sales based on detailed price and demand indicators.
Contact us at info@easillc.com to explore ways of developing eco-asset revenues on your property.