If you are looking for compensatory mitigation credits to satisfy environmental compliance requirements, EASI has the experience, knowledge, networks and tools to find cost-optimum wetlands, stream, species, habitat or water quality offsets.
EASI can help mitigation credit buyers to:
Find mitigation or conservation credits to satisfy current or future project needs using an up-to-date accounting of available credits in our proprietary

Mitigation Credit Availability Report

Determine fair market value for mitigation credits using actual price data in our proprietary

Mitigation Credit Price Report 

– reducing project risk and compliance cost.
The graphic below or available here says more about mitigation credit market dynamics and liquidity.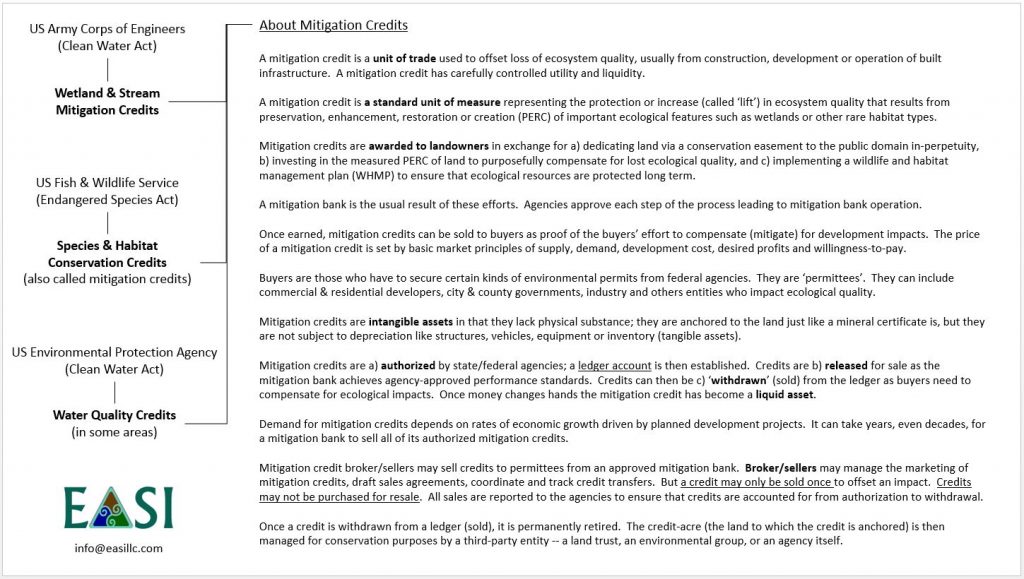 Reach out to us at info@easillc.com to discuss how we can help you meet your mitigation credit needs.