EASI staff members have completed a wide range of eco-asset valuation projects over the past five years.  The lessons have remained consistent — rural land in the U.S. is often undervalued and underutilized.  Landowners have not assessed the market potential of embedded land, water and biodiversity ecological assets.  In most cases this is because neither real estate agents or land appraisers understand how to assign value to ecological assets.
For that matter, not every eco-asset valuation project has returned strong return on investment.  Find out why from the case studies shown in the 2019 Landowner Deck presented below.
Then contact EASI with questions about the eco-asset value of your rural property.
Earlier projects (below) — evaluating mitigation banking opportunities, developing conservation easements, assisting with mitigation permit compliance, appraising property eco-asset values, restoring local ecosystems — have saved or earned millions of dollars for landowners from the late 1990s to the present..
CONSERVATION BANK – PANOCHE VALLEY, CALIFORNIA 

A 355-acre horse ranch in California's San Benito County – an essentially undisturbed grassland – was studied for potential conservation credits.  A total of five rare species were located on or adjacent to the property.  Potential mitigation credit value for this project could total $2.8M, based on market comparable credit sales, while development costs will total about $1.2M –  a 2.2:1 ROI.
MITIGATION BANK – YUBA RIVER BASIN – CALIFORNIA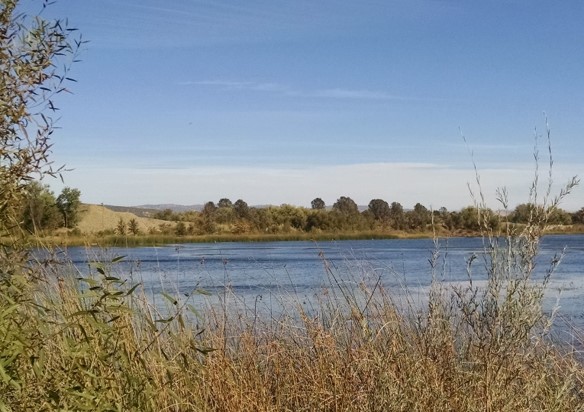 An aggregate mining company operating in central California successfully reclaimed a 150-acre property in the Yuba River watershed. After the property was released from bond additional ecological uplift was proposed to qualify the company for wetland and upland riparian forest mitigation credits.  This  set the stage for other reclaimed mine sites to generate mitigation credit revenues using the unique permitting mechanisms developed for this project.
CONSERVATION EASEMENT DEVELOPMENT – CENTRAL CALIFORNIA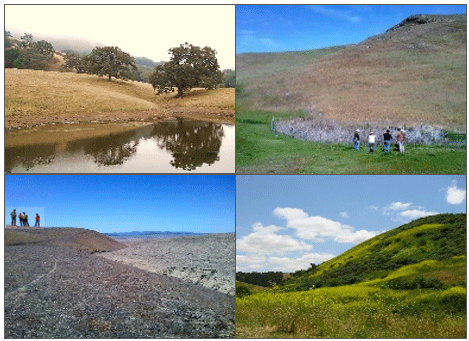 Four projects in Central California involved conducting biological surveys, writing habitat management plans, researching mitigation credit markets, and negotiating mitigation credit ratios in support of landowner conservation easement applications with the California Dept. of Fish & Wildlife and U.S. Fish & Wildlife Service.
SAN JOAQUIN VALLEY HABITAT CONSERVATION PLAN
The San Joaquin Valley HCP (SJVHCP) is one of several habitat conservation plans being implemented or planned for PG&E's vast service territory in northern California.
Implementation of the nine-county SJVHCP required avoiding, minimizing or mitigating impacts to 65 wildlife & plant species in California's San Joaquin Valley. Mitigation occurred in response to thirty company operation & maintenance activities, and was secured from twelve mitigation project sites including formal conservation banks as well as independent property conservation easements. A team of 30 staff and contract biologists contributed to implementation and program compliance.
SALMON RESTORATION – URBAN SEATTLE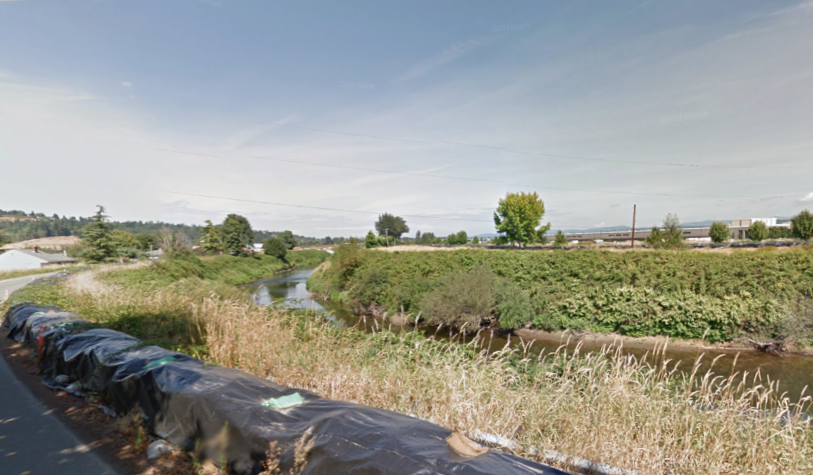 In cooperation with Wildlands Inc., investigation of property acquisition and management options along the lower Duwamish and Green Rivers in the Seattle metropolitan area for restoration of salmon habitat.
ECO-RESTORATION TO SUPPORT SUPERFUND COMPLIANCE – NEW BEDFORD, MASSACHUSETTS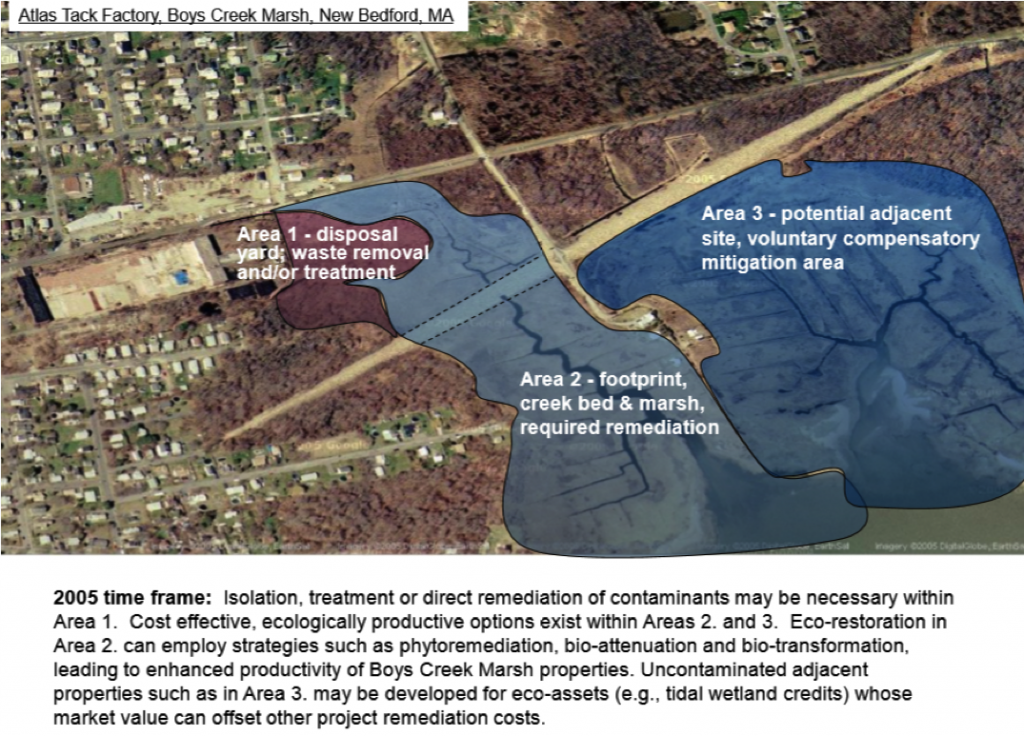 Investigation of opportunities to offset heavy metal waste remediation options at abandoned Atlas Tack Factory site. Phase III restoration of tidal marsh would have earned mitigation credits. Sold at market rates, credits would have dampened overall cost of phase I dig-and-dispose, and phase II remediation of Boys Creek Marsh. Site was declared Superfund-eligible following ecological asset review.
ECOLOGICAL ASSET VALUE – CANAAN VALLEY, WEST VIRGINIA – ALLEGHENY POWER COMPANY
A team of biologists, economists, appraisers and mitigation planners studied wetlands and species restoration, reforestation and carbon sequestration for the 20,000 acre Canaan Valley property owned by Allegheny Energy Company near Davis, West Virginia. Project results were endorsed by the by the Conservation Fund and the US IRS leading to acquisition of the property as a wildlife management area by the US Fish & Wildlife Service. Allegheny Energy realized a $ multi-million tax deduction resulting from the bargain sale.
SURFACE MINE RESTORATION – SOUTHEAST OHIO – AMERICAN ELECTRIC POWER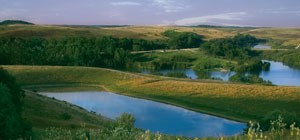 A 60,000 acre site near McConnelsville, Ohio provided American Electric Power with coal needed to operate its Ohio-based electric generation fleet during the mid-1900s. When local coal mining ended the area was assessed for reforestation (carbon sequestration), wetlands restoration and protection of habitat for the endangered Indiana bat. Land management later diversified to include non-market ecological values such as hiking, camping, fishing, and horseback riding.
STREAM ZONE PROTECTION – SOUTH RIVER – CAROLINA POWER & LIGHT 
The project reviewed opportunities for riparian preservation, enhancement, restoration and establishment (PERC) of habitat supporting the endangered red cockaded woodpecker on a 3000 acre site bordering the South River in central North Carolina. Results demonstrated that ecological asset values can significantly multiply traditional property values – in this case by a factor of ten.
POWER PLANT ECO-ASSET VALUATION – FOUR SITES – ENTERGY CORPORATION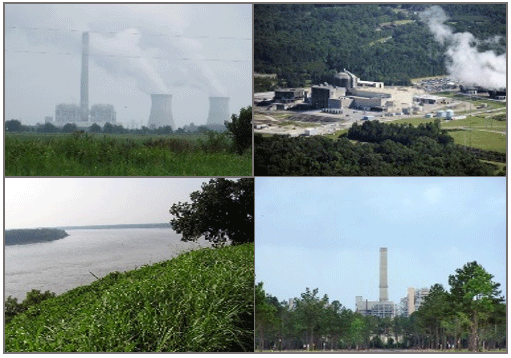 The project assessed four power plant sites in Arkansas, Louisiana and Texas for opportunities to build compensatory wetlands, to optimize underutilized plant acreage, and to mitigate power plant operations such as disposal of coal combustion byproducts. Based on project results, acreage at one site was donated to The Nature Conservancy while acreage at other sites was dedicated to compensatory wetlands to satisfy future mitigation obligations.
LIGNITE MINE RESTORATION – BIG BROWN STATION – TEXAS UTILITIES
Texas Utilities had a history of restoring lignite mine land in East Texas to high quality pasture. This project at Big Brown Generation Station studied the value-add of replanting pine forests for carbon sequestration, developing wetlands and stream-side nutrient buffers as compensatory mitigation, and reintroducing rare species native to eastern Texas. Results demonstrated high eco-value opportunities in every category helping TXU diversify land use practices.
MITIGATION FOR FISH ENTRAINMENT – MILLSTONE STATION – NORTHEAST UTILITIES
The Millstone Nuclear Station was faced with construction of cooling towers to prevent entrainment of juvenile flounder migrating past the plant's cooling water intake structure near Niantic Bay, Connecticut. The project recommended protection of remnant, pristine habitat plus restoration of degraded tidal habitat in Long Island Sound to compensate for entrainment losses and as an alternative to cooling towers. The 'eco-technology solution' represented a cost effective, ecologically sound option and led to the Phase II rule adopted by USEPA under authority of the Clean Water Act.
CONSERVATION BANK AND PERMACULTURE PROJECT – STOKE-ON-TRENT, UNITED KINGDOM

The city of Stoke-on-Trent solicited a proposal to integrate a proposed new biodiversity corridor with brownfield restoration, conservation banking and permaculture development.  These ideas came together as a 'Wildland Garden Plan' presented to city leaders, NGOs and others for replication in several areas of Staffordshire, UK.
RESTORATION OF RIPARIAN FOREST – TISZA RIVER – HUNGARY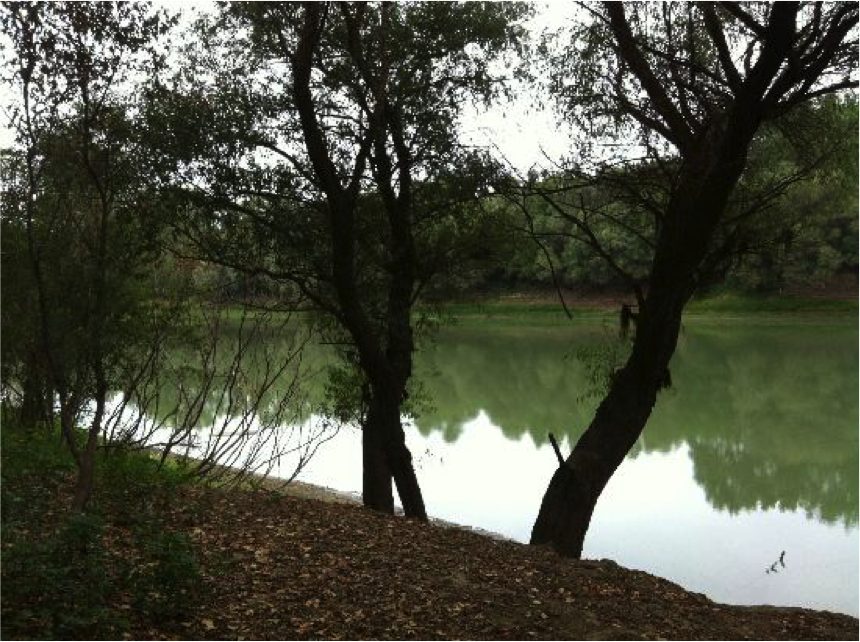 Forest carbon sequestration projects near Tiszsakeszi on the Tisza River in cooperation with the Budapest University of Technology & Economics – aka BME.
COMPLIANCE WITH CARPATHIAN ACCORD – SOCIETY OF FORESTRY – PARIS
In-country host and training for the Society of Forestry / CDC Biodiversite' (Paris) re: U.S. compensatory mitigation and biodiversity protection incentives to support French compliance with the Carpathian Accord.