William Coleman, Founder & CEO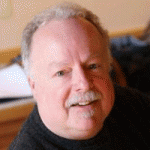 William Coleman is the founder and CEO of Eco-Asset Solutions and Innovations LLC. He has dedicated over 40 years to work in environmental and sustainability management supporting the needs of industry, government, non-profits and academia globally as well as start-up businesses in California.
William formerly managed the nation's most complex private sector Habitat Conservation Plan (HCP) designed to minimize disturbance of 250 rare, threatened & endangered animal and plant species within the 70,000 square mile service territory of Pacific Gas & Electric Company. Prior to PG&E, William worked for Global Footprint Network, Electric Power Research Institute (EPRI), Edison Electric Institute and Arkansas Power and Light Company.  He began the EPRI Eco-Solutions initiative in 1998.  Since then he has lectured on sustainability and ecological asset value at various universities including the Darden School of Business (University of Virginia), Carnegie Mellon University and Stanford University.
William currently serves on the board of the Ventana Wildlife Society and has served on the boards of the Arkansas Museum of Science & History, Arkansas Whole Person Center and the regional Ozark Society.  William has received numerous awards for his efforts in sustainability and conservation, including for his facilitation of the Arkansas Wilderness Act of 1984.  He is an instructor for the UC Berkeley program on Advanced Sustainable Management and a member of the Extension's Environmental Studies Board of Directors.
Ray Min, Operations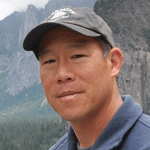 As COO, Ray Min has worked on strategy, implementation and product development. He also manages information technology.
Ray has over 15 years of international and business consulting experience and has worked in a range of industries including digital media, energy utilities, software and internet services.
Ray has a passion for nature and the environment and relishes the opportunity to apply his skills and experience to protecting and restoring critical ecosystem services.
Ray received his MBA from the Haas School of Business at the University of California at Berkeley and BA in Economics, also from the University of California at Berkeley.  He is a participant of the UC Berkeley Extension Advanced Sustainability Management program where his special focus was on environmental markets and ecological economics.
Jake Tenorio, Market Research & Business Development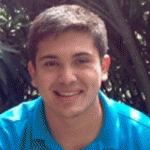 Jake Tenorio has worked in business development and market research for EASI. Jake is responsible for identifying and seeking new business opportunities and partnerships, as well as researching and analyzing compensatory mitigation credits and other market trends.
Jake has had various experience working with Sandia National Laboratories, Fruition Sciences Inc, and WebThree. Jake has always been passionate about the environment and sustainability. His interests lead him to be a part of Net Impact, a national ethics and sustainability organization, where he worked on recycling and energy efficiency projects.
Jake is an MBA candidate at Leavey School of Business at Santa Clara University, and has received his Bachelor's degree in Marketing from the University of New Mexico.
---
THE EXTENDED MANAGEMENT TEAM
Lee Lorenzen, Interim CFO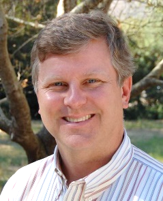 Lee Jay Lorenzen, interim CFO, is an entrepreneur with 35+ years of software, startup and investing experience. He is currently President & CEO of Altura Ventures where he supports new startups using Altura's Growth, Engagement and Monetization (GEM) System (of which EASI is a licensee).  Mr. Lorenzen's full bio is available at www.altura.com.
Elizabeth Panetta, Interim CMO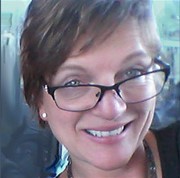 Elizabeth Panetta, a commercial real estate professional, brings parallel expertise in website design and marketing. She has worked to level the playing field as an elected official, community organizer and non-profit administrator.  Through her background in organizing individuals to take action for the benefit of communities & causes, Ms. Panetta understands that compelling messages set the stage for change.
Chris Terry, Legal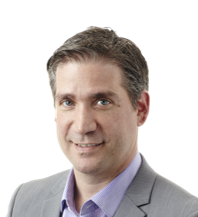 Chris Terry, a partner with Rimon Law in San Francisco, is a business attorney and legal advisor to clients ranging from multinationals, emerging growth companies and startups to venture and private equity funds, partnerships and entrepreneurs.  He has worldwide experience counseling founders and technology companies on financings, acquisitions and strategic joint ventures.
TECHNICAL ADVISORS
Thomas Foti

A native Arkansan and award-winning conservationist, Mr. Foti has dedicated his entire career to saving the world. It's taking him longer than he thought. He offers more than 35 years' experience as a biologist and ecologist protecting forests, wetlands, prairies and related wildlife species throughout the lower Mississippi River Valley.  He also advocates for environmental market solutions as a way to complement current biodiversity conservation strategies.
Andrew Kingsdale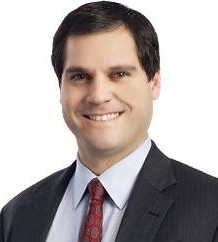 Mr. Kingsdale founded his legal practice in 2012 to combine his mission of providing first-rate legal expertise with his passion for  making a difference in the areas of land use and environmental quality addressing climate change, water quality, water rights, air quality, and low-impact development.  He has been active in the UC Berkeley Extension Advanced Sustainability Management program where he came to understand the unique role of ecological assets in the environmental marketplace.